Coming Soon ~ Sept 1st!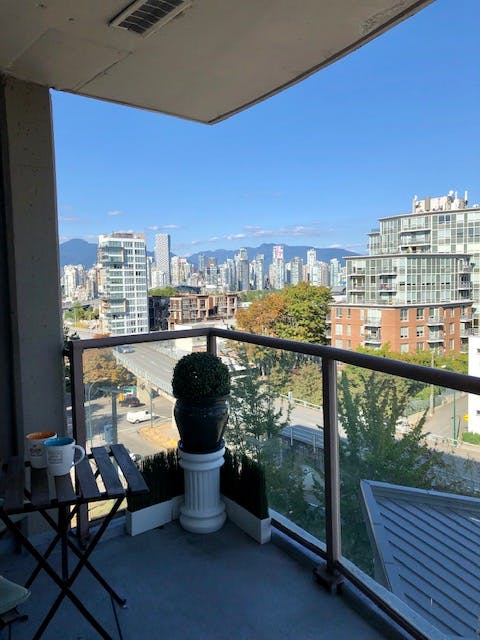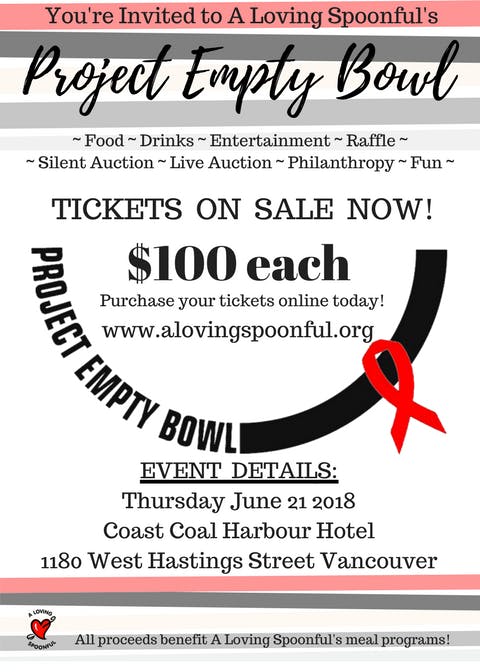 You are invited to A Loving Spoonful's signature fundraising event, Project Empty Bowl.
Funds raised at this exciting event are used to purchase food for vulnerable individuals and families living with HIV/AIDS in our communities.
Project Empty Bowl will be held at the Coast Coal Harbour Hotel in Vancouver, British Columbia on Thursday June 21, 2018. This year Deans Knight Capital Management Ltd., a long time event participant and sponsor, is the returning Presenting Sponsor.
In addition we have generous sponsorship from TD Bank and Westbank. We also have fabulous in kind sponsorship from Sumac Ridge Estate Winery, Russel Beer, X4Vodka, Clarks Audio Visual, Balloon Studio, Coast Coal Harbour Hotel and East Van Graphics!
We will be hosting a silent and live auction and a raffle at the event in order to raise additional funds to continue our valuable work.
We would be delighted to host you at Project Empty Bowl this year and with your support, A Loving Spoonful hopes to provide over 100,000 meals to individuals and families living with HIV/AIDS in Metro Vancouver.
Since 1997, people have gathered annually at Project Empty Bowl to sample food, music and friendship with the sole purpose of raising funds so that A Loving Spoonful can put specially prepared meals on the tables of those unable to provide for themselves due to their medical condition. Each attendee at this event receives a special handcrafted bowl as a reminder of their generous contribution to this very worthy cause and that nobody's bowl should ever be empty.
We truly hope to include you in this worthwhile cause and wonderful event. Purchase your tickets today!
All proceeds generated from the event will go directly toward the purchase of healthy meals for our clients.
Hope to see you there!